Condo Hotels: Sales And Marketing
Every developer who hopes to sell condominium hotel units as part of a development project needs to consider at a very early stage how they are going to sell the units. By now, many if not most developers are aware of the limitations that securities laws place on their ability to market a rental program as part of the sale of hotel condominium units.
However, developers are only beginning to understand the other federal and state laws that apply to their sales programs. This article focuses on the federal and state laws — other than securities laws — that developers need to think about when designing sales and marketing programs for hotel condominium units.
As a developer of a project that includes hotel condominium units, start by asking yourself these questions:
Where will my buyers come from?
How will I contact my buyers?
What kind of marketing campaign do I need to run to sell my units?
Do I want or need to gather reservations for units before I start accepting final purchase contracts for units?
How long will it take me to complete construction of my units once I enter binding purchase contracts with the buyers of the units?
The answers to these marketing and sales questions will lead to the following legal issues that need to be considered early in the process:
1. Which states will require you to file a registration application before you can solicit or accept buyers from those states?
Many states require developers of out-of-state subdivisions to file an application for registration before you begin soliciting residents of that state to purchase units in your project. If you want to solicit buyers in that state, you may have to file a registration application before you can send mail to buyers in that state, or before you can accept buyers from that state.
2. Can you avoid state registration requirements by doing all your sales on site?
Some developers believe that by keeping all of their sales activities at the site of the development, the laws of other states won't apply to them. However, they forget that if they solicit buyers from other states to come to their project, the laws of those states will probably apply. This is true even for developers who develop projects outside of the United States.
3. Can you advertise in national newspapers and magazines for buyers?
Most developers of larger resort and urban mixed use projects that include hotel condominiums place advertisements in national magazines and newspapers. Many developers don't realize that those advertisements may cause the laws of every state to apply to their sales program, because these advertisements are solicitations for buyers to come to the project and buy units.
4. Can you have a Web site for your project that tells buyers how to get information to buy units?
In today's world, prospective buyers of hotel condominium units expect to be able to go to a developer's Web site and find all the information they want to know about the project, as well as a number to call, or an email address to send for more information about how to purchase units. How many developers realize that this is essentially sending out a solicitation to everyone in the world to buy their units? There is no way to stop people from seeing a Web site once it is on the World Wide Web, but if you don't want to register your hotel condominium units for sale in every state and country in the world, what do you do?
5. Do you want to take Reservation Agreements before you can start taking Purchase Agreements?
If you need to register units for sale in one or more states, the process can be long and require a number of documents that you may not have ready in time to start your sales, so what can you do? In some states, you can start by taking reservation agreements after receiving just a preliminary approval, and then when you get your final approval, you can ask those prospective purchasers to sign purchase contracts for their units. Many developers offer reservation agreements as a way of generating interest in the project before all of the details of the project are worked out. This offers a number of benefits to the developer, but before you do that, make sure that you can accept reservation agreements in every state where you expect your buyers to come from.
6. How long do you think it will take to complete construction of your project after you sign Purchase Agreements with your buyers?
Many developers don't realize that if you plan to take more than two years to complete construction after you have signed purchase agreements with your buyers, you may have to file for approval with the U.S. Department of Housing and Urban Development (HUD), and deliver a special disclosure statement. You may also lose the ability to qualify for exemptions from registration under some state laws if you don't commit to complete construction of your condominium hotel units within two years of signing purchase agreements with your buyers. You may be able to solve this problem by phasing the sales of your units, but you need to think about this as you develop your marketing plans for your project.
Plan Ahead
By thinking about these issues early, you can decide what steps you want to take to avoid having to register in states where you don't want to register, or having to register with HUD. You can advertise in national newspapers and magazines and have a Web site, as long as you take the necessary steps to avoid soliciting for buyers in states where you don't want to register. You can also make decisions about the timing of your sales campaign, and how it fits with your construction schedule. Making these decisions early in the development process can save you a bundle of money and help you avoid unnecessary problems as you take the next steps toward building and selling your condo hotel project.
---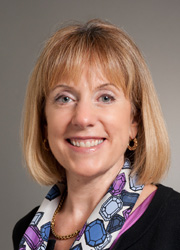 Catherine DeBono Holmes is the chair of JMBM's Investment Capital Law Group, and has practiced law at JMBM for over 30 years. She specializes in EB-5 immigrant investment offerings and hotel and real estate transactions made by Chinese investors in the U.S. Within the Investment Capital Law Group, Cathy focuses on business formations for entrepreneurs, private securities offerings, structuring and offering of private investment funds, and business and regulatory matters for investment bankers, investment advisers, securities broker-dealers and real estate/mortgage brokers. Contact Cathy at CHolmes@jmbm.com or 310.201.3553.