Live Conference and Webcast: PLI's 21st Annual Commercial Real Estate Institute
JMBM's Investment Capital Law Group is pleased to announce that Catherine DeBono Holmes, Chair of the Group, will participate as a panelist for PLI's 21st Annual Commercial Real Estate Institute.
Date:   November 7-8, 2019
Place:  Live in San Francisco or via Webcast
Cathy will participate on the panel focusing on Opportunity Zone Real Estate investments. The panel will cover:
How to structure a Qualified Opportunity Fund
The tax benefits of Opportunity Zones
Guidance on the Opportunity Zone program – what we know, what we don't know, and what else is coming
Click here for more information, or to register.
PLI programs offer CLE credit in all U.S. jurisdictions that have mandatory CLE requirements and some foreign jurisdictions with CPD requirements. Please check www.pli.edu/credit for details.
---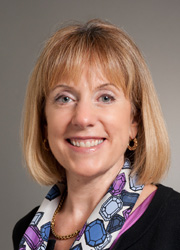 Catherine DeBono Holmes is the chair of JMBM's Investment Capital Law Group, and she has practiced law at JMBM for over 30 years.  She has also worked as a senior member of the JMBM Global Hospitality Group and JMBM Chinese Investment Group. Within the Investment Capital Law Group, she helps real estate developers and business owners, brokers, investment advisers and investment managers raise and manage investment capital from U.S. and non-U.S. investors. She has acted as lead counsel on numerous hotel, residential and mixed-use developments and transactions in the U.S., Europe, China, South America and Asia Pacific regions, as well as hotel management and franchise agreements and public-private hotel developments. She has also represented private investment fund managers, registered securities broker-dealers and investment advisers on securities offerings, business transactions and regulatory compliance issues. She is a frequent speaker and author on a range of topics related to capital raising transactions, including EB-5 financing and Opportunity Zone financing. Cathy can be reached at CHolmes@jmbm.com.