Recent posts on the Investment Law Blog have focused on Opportunity Zone Funds, a new source of financing for real estate development projects, created by the Tax Cuts and Jobs Act of 2017.
While these articles have focused broadly on real estate investment, I recently spoke with Bryan Wroten of HotelNewsNow, specifically about hotel development and Opportunity Zone investment.
His article, "What opportunity zones mean for US hotel development," describes both the opportunities and challenges that hotel developers face when it comes to taking advantage of Opportunity Zone development.
The article also describes how the Peachtree Development Group is taking advantage of opportunity zones for viable projects that were already in their pipeline.
— Catherine DeBono Holmes
---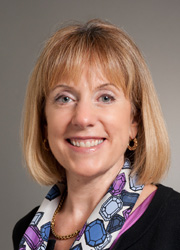 Catherine DeBono Holmes is the chair of JMBM's Investment Capital Law Group, and has practiced law at JMBM for over 30 years.  She has also worked as a senior member of the JMBM Global Hospitality Group and JMBM Chinese Investment Group. Within the Investment Capital Law Group, she helps real estate developers and business owners, brokers, investment advisers and investment managers raise and manage investment capital from U.S. and non-U.S. investors. In the last ten years, she has represented over 100 real estate developers obtain financing through the EB-5 immigrant investor visa program for the development of hotels, multi-family and mixed use developments throughout the U.S. She also advises real estate developers on Qualified Opportunity Zone investments. She has also represented private investment fund managers, registered securities broker-dealers and investment advisers on securities offerings, business transactions and regulatory compliance issues. For the last two years, she has been named as one of the top 25 securities lawyers in the country by EB5 Investors magazine. Contact Cathy at CHolmes@jmbm.com or +1 310.201.3553.