Hotel Developers' Guide to the EB-5 Financing Process
This article appeared in the September 19, 2011 issue of Hotel Business and is reprinted with permission.
With hotel development financing still in short supply, the EB-5 investor visa program is an alternative financing source worth exploring . The EB-5 program allows foreign investors to obtain a U.S. visa for themselves and their families by investing in a business that will create new jobs in the U.S. Hotel projects are one of the most popular types of investments among EB-5 investors. EB-5 financing is raised through an offering of limited partnership or membership interests, and the partnership or LLC then invests the money into the hotel development entity, as either debt or equity. It is estimated that EB-5 investors will invest an aggregate of $1.25 billion in U.S. businesses in 2011, and more in future years.
A number of hotel development projects are being developed now using EB-5 financing, including a new 377-room Los Angeles hotel that will house a Residence Inn by Marriott and Courtyard by Marriott, a new 200-room Milwaukee Marriott Hotel, and three new Marriott Hotels in Washington, D.C., including a 1,167 Marriott Marquis, 250-room Residence Inn by Marriott and 250-room Courtyard by Marriott.
So, how does a developer decide if a hotel project will qualify for EB-5 financing, and what is the process for getting that financing? Here is the step-by-step guide:
Step 1. Find out if your hotel project is in a Targeted Employment Area.
Virtually all investors in the EB-5 investment program are looking for projects that will qualify them for a visa with a $500,000 investment. For the hotel owner or developer, that means that your project will need to be in a Targeted Employment Area (or "TEA"), defined as an area where unemployment is at least 150% of the national average unemployment rate, or certain rural areas. Even in a city that would not qualify as a whole for TEA status, there will be areas within the city that can be a TEA area, even in cities such as New York, Los Angeles and Chicago.
Step 2. Find out how many direct and indirect jobs your hotel will create.
You need at least 10 new jobs for every $500,000 investment. For example, if you want to raise $20 million through EB-5 financing, you will need to create at least 400 new jobs. You can count indirect jobs as well as direct jobs, as long as your EB-5 financing is sponsored by an approved "Regional Center" (more on this below). Typically, the number of direct and indirect jobs that are expected to be created by a project are estimated using an approved economic model that has set multiplier factors to estimate the total number of jobs that can be expected from that development.
Step 3. Find a Regional Center in the area where your hotel is located.
Most Regional Centers are established by private parties, including some big real property developers that have been using EB-5 financing for several years. A Regional Center will typically charge you a per annum percentage of the amount of EB-5 financing raised for the project, but the terms are highly variable. If there are multiple Regional Centers in your project area, you should talk to more than one to fully understand your options.
Step 4. Find out if your offering is marketable.
You need to know if your project can be sold, and if so, how long will it take. The best projects, meaning those in the best locations, with the best brands, the most experienced developers, and the best job creation numbers, will usually be the most marketable projects for EB-5 financing.
Step 5. Create your EB-5 offering documents.
You will need a private placement memorandum, partnership or operating agreement, and subscription agreement. You will also need a business plan and economic study from an economist with EB-5 experience.
Step 6. Market your project in China or elsewhere.
You may need to travel to China or elsewhere to meet investors. You may also receive investor referrals from foreign banks and investment advisers and immigration attorneys located in the U.S. The marketing process can take two or three months, or more depending upon the size and characteristics of the offering.
Step 7. Coordinate the initial EB-5 visa process for your investors.
Each EB-5 investor will apply for a conditional visa that will be good for two years, and the visa approval process can take five or six months, during which the investors' money will usually remain in escrow. You may want to obtain bridge financing that can be repaid when your EB-5 funds are released.
Step 8. Coordinate the final EB-5 visa process for your investors.
Two years after your EB-5 investors put their money in a project, they will be required to submit applications to the USCIS to remove the conditions on their visas. At this stage, you will need to provide your investors with evidence that your hotel project was built and is in operation and meets the material terms described in your original business plan. This is critical to your investors, because if they can't provide the evidence, they will lose their conditional visas and will have to leave the United States.
Step 9. Have an exit strategy for your EB-5 investors to be paid off in about 5 years.
EB-5 investors typically are not looking for high returns on their investment, but they are looking for a way to get their original investment back in about five years from the date they invest. Your original offering should provide for a 5 year exit strategy for your EB-5 investors. Some developers will offer a guarantee or pledge assets as security for the EB-5 investment, but this is not a legal requirement – though it does enhance the marketability of the EB-5 offering.
The EB-5 financing process is one that will require extra effort, but in times such as these the EB-5 financing program may make the difference between a project that gets built and one that doesn't.
---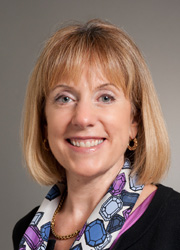 Catherine DeBono Holmes is the chair of JMBM's Investment Capital Law Group, and has practiced law at JMBM for over 30 years. She specializes in EB-5 immigrant investment offerings and hotel and real estate transactions made by Chinese investors in the U.S. Within the Investment Capital Law Group, Cathy focuses on business formations for entrepreneurs, private securities offerings, structuring and offering of private investment funds, and business and regulatory matters for investment bankers, investment advisers, securities broker-dealers and real estate/mortgage brokers. Contact Cathy at CHolmes@jmbm.com or 310.201.3553.
---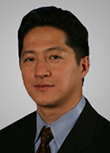 Victor T. Shum is the Chief Executive Officer of the Advantage America EB-5 Group, Advantage America California Regional Center, LLC and Advantage America New York Regional Center, LLC. He was previously a corporate and securities partner at the law firm of Jeffer Mangels Butler & Mitchell LLP. Victor has significant experience advising clients on cross-border transactions, including representing investors and companies in inbound and outbound technology and real estate transactions with China, and representing high-net worth individuals, real estate developers and USCIS regional centers with the EB-5 immigrant investor program, a topic in which he is a frequent publisher and speaker.