How to Find the Right Regional Center and Negotiate the Terms of an EB-5 Financing for your Hotel Project
Why EB-5 financing is important to hotel developers now: Financing for new hotel development is still in short supply, even for experienced hotel developers. As a result, many hotel developers are exploring the EB-5 financing program as an alternative to traditional financing sources. The EB-5 investor visa program offers non-U.S. persons the opportunity to receive U.S. visas in return for an investment in a U.S. business that creates new jobs. In prior articles, we have discussed the basic requirements for EB-5 financing (See "How to use the EB-5 immigrant investor program for financing hotel development"; "Why a "regional center" may be the key to financing your next hotel development"; and "10 things you can do to win the "race" for EB-5 capital for your hotel development project"). If you want to know more about the basics of EB-5 financing, we encourage you to read those articles.
Beyond the basics of EB-5 financing: Once you understand the basics of EB-5 financing, you know that you will need to work with a United States Citizenship and Immigration Services ("USCIS") approved regional center in order to be able to count indirect job creation that will result from your project. You also know that you will need to generate at least 10 new jobs per immigrant investor, and that almost all EB-5 investments are offered at the $500,000 investment level, which requires that your project be located in a Targeted Employment Area ("TEA"). You know too that you have two choices if you want to have your hotel financing sponsored through a regional center: you can establish your own regional center, or you can find and negotiate with an existing regional center to sponsor your financing.
Forming your own regional center can be the best option – if you have the time: In the best of circumstances, every hotel developer would like to have their own regional center, so that they can raise money for their own projects. However, the time required to obtain USCIS approval of a new regional center is now nine to twelve months. Although the USCIS has said that it is working on an expedited processing system for approving regional center applications, there is no indication that expedited processing will be approved any time soon. So, if you want to form your own regional center, you have to be willing to accept that you will not be able to market your EB-5 offering for a period of nine to twelve months while your regional center application is being processed.
If you don't want to form your own regional center, you can find one that is already approved in the geographic area of your project: The alternative to forming your own regional center is to find an existing USCIS approved regional center that is willing to sponsor your hotel project. There are over 194 approved regional centers throughout the United States, including 49 in California, 22 in Florida, 10 in Texas and 9 in New York, and at least one in almost every other state. However, each regional center is approved for a specified geographic area and for one or more specific industry designations. You have to find a regional center that is approved for the geographic area where your project is located, and that includes the hospitality industry as one of its approved industry designations. With regional centers approved after the institution of the Form I-924 (Application For Regional Center Under the Immigrant Investor Pilot Program), it is important to review the approved North American Industry Classification System ("NAICS") codes to insure that they are correct and/or broad enough to cover the proposed hotel project. In addition, the approved USCIS business plan of the regional center must contemplate the type of investment model being sought. For example, if the regional center is approved only for equity investments, then it cannot enter into any debt arrangements with the hotel developer. If you find a regional center that you want to work with that isn't approved for your geographic area or industry designation, the regional center could file an amendment with the USCIS to include your area or industry designation. However, the processing time for a regional center amendment can be more than 6 months which obviates the time benefits of immediate sponsorship.
Finding the right regional center can be challenging: Even in an area where there are several approved regional centers for hotel development, it can sometimes be difficult to find a regional center that is willing to work with a hotel developer. Some regional center operators only want to sponsor their own projects, and they do not want to work with third party developers at all. Other regional center operators only recently received their USCIS approval, and have little or no experience marketing an EB-5 offering. Some regional centers are already marketing another hotel project and not able to work on two hotel offerings at the same time, because trying to sell two EB-5 offerings for hotel development would dilute their ability to complete either offering. During the course of regional center due diligence, the developer may find other disqualifying factors such as a weak management team or poor infrastructure that could make the necessary administration, oversight and management of the regional center investment activities in accordance with USCIS rules difficult. In addition, the terms offered by those regional centers who are willing to sponsor EB-5 financing third party projects vary widely. So, you may want to talk to several regional centers to compare the terms offered by each of them.
How an EB-5 financing will be structured for your project: Once you find a regional center that is willing and able to sponsor your hotel development, you should expect to receive a term sheet from the regional center that will describe the terms upon which the regional center will sponsor an offering to finance your project. The EB-5 offering will generally be in the form of an offering of limited partnership interests in a new limited partnership established by the regional center and controlled by an affiliate of the regional center. The limited partnership will use the proceeds of the offering to make a loan to the hotel owning entity. The EB-5 financing can also be structured as an equity investment in the hotel owning entity but such structures are less common.
What issues you need to cover in your agreement with the regional center: Before you make any payments to the regional center, you will want to have a binding agreement with the regional center, describing all of the material terms between you and the regional center, including the following: (1) the minimum and maximum amount of the EB-5 offering; (2) the time period within which the EB-5 offering will be completed, (3) the fees that will be paid to the regional center as compensation for sponsoring the offering, (4) who is responsible for marketing the offering, including the engagement of overseas migration agents (this could be the regional center, or it could be the hotel developer – more on this later), (5) whether the offering proceeds will be invested as debt or equity in the project, (6) the conditions that will be required in order for the funds to be invested in the hotel development, (7) the procedure for funding the investment, including construction draw requirements, (8) if the investment will be debt, the interest rate, maturity, payment terms and any security pledged for the debt, (9) if the investment will be equity, the class of equity (common or preferred), the return to be paid to the investors, and any put/call rights that will apply to the investment, (10) the costs that each party will be responsible for, which will include legal fees, economist fees, translation fees, marketing fees and costs of offering materials, seminars, travel expenses, etc., (11) the identity of the economist and other parties responsible for preparing the offering documents, loan or equity investment documents, and USCIS filings (if any), (12) the rights of each party to terminate the agreement, and the terms that will apply following the termination, (13) who will own the offering documents, and (14) any other rights and obligations that each party will have in connection with the offering.
Make sure your regional center will be able to raise the money: The terms of the written agreement with a regional center are essentially a combination of an engagement to sell securities and a commitment to make an equity or debt investment in your hotel project with the proceeds of the offering. Unlike a bank that makes a loan commitment, a regional center has none of its own funds with which to make an investment – the regional center has to go to market and sell the investment in your hotel project to individual investors, one at a time, typically in China. The success of the EB-5 offering will depend upon the ability of the regional center to sell the investment.
What will you do if your regional center can not sell the offering: One of the risks of an EB-5 offering is that the regional center may not be able to sell the investment, in which case the hotel developer will not receive the investment. If the regional center is new and has never completed an EB-5 offering, there is a real possibility that the regional center may not be able to successfully market the offering. There is currently a very competitive market for EB-5 offerings, particularly in China, and investors are looking for experienced operators with a proven record of investors who have received conditional and permanent visas for past projects in the form of I-526 (Immigrant Petition by Alien Entrepreneur) and I-829 (Petition by Alien Entrepreneur to Remove Conditions) approvals. Therefore, you need to consider what happens if your regional center is not able to sell the EB-5 offering for your hotel project, and provide for alternative ways to complete the offering in that event. Ideally, you will want the ability to engage other marketing agents to complete the offering if necessary. In some cases, you may want to be in control of the marketing process, and have the authority to hire your own marketing agents. This can be provided for in the agreement with the regional center, if the regional center is willing to allow it.
"Renting" a regional center may be another good option: In some cases, you may be able to "rent" a regional center, which is a euphemism meaning that you will control the entire offering process, from drafting the offering documents, to preparing marketing materials, to hiring marketing agents and marketing the offering, and the regional center will be responsible for only supervising the offering, overseeing the regional center investment activities and making the required filings with the USCIS. You may prefer this option if the regional center you are working with has little or no experience, if you have already submitted a regional center application but cannot accept the long processing time, or if you intend to conduct multiple EB-5 offerings, and you want to establish your own marketing relationships and infrastructure to be used for future offerings. Not every regional center will accept this arrangement, so this is something you have to discuss early with the regional center owners.
But not if you want the regional center to do the marketing: On the other hand, you may want to work with a regional center that will do all of the marketing for you. In that case, you will want to understand more about what experience the regional center has in marketing EB-5 offerings, what marketing agents they work with, and how they market their offerings. You will want to have a budget for marketing expenses, so that you know what your potential costs will be for the EB-5 offering.
Whatever arrangements you make with your regional center, make sure you document everything in writing. The EB-5 financing program, if used properly and carefully, can be an important part of financing your new hotel development.
How we help hotel developers and owners with EB-5 financing: We represent hotel and other commercial real property owners and developers who seek to obtain financing from foreign investors – particularly Chinese investors – using the EB-5 immigrant investor visa program. We help some of our clients form their own "regional centers" to sponsor EB-5 offerings for their own new developments. We help other clients find and negotiate with existing "regional centers" to sponsor their developments. We know the players in the EB-5-5 world, including many of the regional center operators throughout the U.S. and marketing agents operating in China. We use our expertise and relationships to make the right choices and guide our clients through the entire EB-5 financing process.
---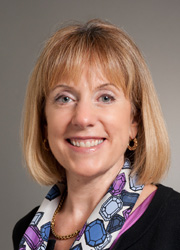 Catherine DeBono Holmes is the chair of JMBM's Investment Capital Law Group, and has practiced law at JMBM for over 30 years. She specializes in EB-5 immigrant investment offerings and hotel and real estate transactions made by Chinese investors in the U.S. Within the Investment Capital Law Group, Cathy focuses on business formations for entrepreneurs, private securities offerings, structuring and offering of private investment funds, and business and regulatory matters for investment bankers, investment advisers, securities broker-dealers and real estate/mortgage brokers. Contact Cathy at CHolmes@jmbm.com or 310.201.3553.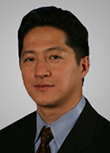 Victor T. Shum is the Chief Executive Officer of the Advantage America EB-5 Group, Advantage America California Regional Center, LLC and Advantage America New York Regional Center, LLC. He was previously a corporate and securities partner at the law firm of Jeffer Mangels Butler & Mitchell LLP. Victor has significant experience advising clients on cross-border transactions, including representing investors and companies in inbound and outbound technology and real estate transactions with China, and representing high-net worth individuals, real estate developers and USCIS regional centers with the EB-5 immigrant investor program, a topic in which he is a frequent publisher and speaker.