Update on California's New Targeted Employment Area Procedures for EB-5 Immigrant Investor Financing
The Governor's Office of Business and Economic Development is actively communicating with EB-5 stakeholders to address concerns raised with the new procedures for designating "Targeted Employment Areas." We met with Brook Taylor and Mather Kearney of the California Governor's Office of Business and Economic Development (known as "GoBiz") on May 18, 2012, to discuss our suggestions for refining the new procedures announced by the State of California for designation of "Targeted Employment Areas" or "TEAs". Economists Jeffrey Carr and Ashleigh Sewell of Economic and Policy Resources, Inc., also participated in the meeting by telephone.
As our readers know, our concern with the new California TEA designation procedure that became effective on May 1, 2012 is that it does not include the ability to designate TEAs within dozens of cities throughout California, including San Francisco, San Diego, San Jose and Anaheim, that do not qualify on a city-wide basis. In our meeting last week, the representatives of the Governor's Office expressed a willingness to work with stakeholders in the EB-5 program to address these concerns. The Governor's Office also made clear that the State of California strongly supports investments for projects throughout California using the EB-5 immigrant investor program and that the change in procedure was based on policy and resource considerations, not on a desire to reduce the ability of cities and project owners to obtain EB-5 financing.
The goals of California's new procedures are to promote job growth in the high unemployment areas that need it most, using a consistent and efficient methodology. In articulating the rationale behind the new procedure, the Governor's Office explained the new procedures were first, to encourage job growth in high unemployment areas of California within the rules and spirit of the EB-5 program, second, to be consistent in the methodology used by the State to designate TEAs, and third to streamline the process for obtaining TEA designations. We believe that EB-5 stakeholders would agree with all of those goals, and that with some important modifications, the new TEA procedures could promote more EB-5 investment projects throughout California.
The Governor's Office also explained that the State was hindered by a lack of resources in processing the large number of customized TEA designation requests and that they were prohibited by law from accepting fees or reimbursement for their services. The uniform certification letter was partially implemented to address the lack of resources by eliminating the multiple TEA designation requests. With this in mind, the modifications of the TEA procedure in California need to be adapted to the limited resources of the state to process TEA applications. Here are some of the issues we discussed in our meeting:
The new procedure should be refined to allow any California city to have TEAs in areas of high unemployment. We stressed the importance for developers in every California city with areas of high unemployment to have the potential to qualify for TEA status, because without a TEA designation, it is virtually impossible to sell EB-5 investments in the foreign investor market today. Although the new California procedures designate some entire cities as TEAs, including Los Angeles, Oakland, Sacramento, Fresno, and Long Beach, dozens of other cities in California, including San Francisco, San Diego, San Jose and Anaheim, are not eligible. However, each of those cities have pockets of high unemployment that could qualify as TEAs based on USCIS requirements. The Governor's Office is actively considering proposals that would allow those areas of high unemployment to obtain TEA designations and we thank them for their willingness to discuss the issue. Here are some of the proposals we suggested for consideration:
• Grant TEA designation to individual census tracts with high unemployment. This would allow a TEA designation to any project within a single census tract that has unemployment of 150% or more above the national average, and would benefit cities with pockets of high unemployment that were not included in the uniform certification letter. Since the State already publishes employment data for every census tract in the State of California, the State could implement this refinement by including all individual census tracts with high unemployment as part of the uniform TEA certification letter.
• Grant TEA designation to a combination of census tracts containing the project census tract and census tracts that are immediately contiguous to the project census tract so long as that combination meets the unemployment threshold. This methodology could be consistently applied throughout the State and would not be difficult to implement, because the data could be obtained using publicly available census tract maps and the census tract unemployment data on the GoBiz website. This means that even if a project location is not located in a census tract with high unemployment, it could still receive a TEA designation if the immediately surrounding census tracts are in high unemployment areas.
• Allow for special consideration in limited circumstances for unique projects. We suggest that California's policy on TEA designation expressly allow for special consideration of TEA designation for unique projects. This would allow the Governor's Office to determine when a project is so unique that it requires additional attention to determine the project's potential impact on high unemployment areas. Retaining some flexibility in limited circumstances should not detract from the main goals of consistency and efficiency of the general procedure for TEA designations.
• Transition period. We requested that the State implement a transition period between the prior TEA policy and the new one. We are aware of several significant sized projects in communities that had historically received TEA certification which are now in jeopardy because the developer had not secured its TEA certification prior to the procedural change.
Although we also suggested that the State consider granting TEA status to other subareas based on considerations such as city, state or federal incentive zones, or census tracts within a certain number of mile radius from the project location, these proposals would be more difficult to adopt using a consistent methodology. We also talked about allowing customized TEA designations for any project, but these would take more time and resources than are available to the State. Therefore, it appeared that these proposals would not meet the goals of the Governor's Office.
We thank the Governor's Office for its willingness to work with the EB-5 community on the new TEA designation policy. We are pleased that the Governor's Office recognizes the importance and value of the EB-5 program to all Californians. We greatly appreciate that the Governor's Office has listened to many experts in the EB-5 community and allowed us the opportunity to present proposals for modifying the TEA designation process that will allow more communities to qualify for TEA status. We hope that the Governor's Office will act quickly to make the necessary modifications to the TEA designation process.
We wish to thank members of the EB-5 community for their assistance. Since the publication of our May 5, 2012 article, we have been in contact with many members of the EB-5 community to discuss the impact of the new California TEA procedure. Many of these stakeholders have provided invaluable comments and advice and we wish to acknowledge them here. These individuals include: Jeffrey Carr and Ashleigh Sewell of Economic and Policy Resources, Inc.; Elliot Winer of Northeast Economic Analysis Group LLC and former Chief Economist and Director of Economic Analysis at the Massachusetts Department of Workforce Development; Kevin Wright of Wright Johnson LLC; Martin Lawler, Esq. of Lawler & Lawler; Robert Gaffney, Esq. of the Law Offices of Robert P. Gaffney; Joseph McCarthy, Esq., Principal of the American Dream Fund and Legislative Committee Chair of the Association to Invest In the USA (IIUSA), the trade association of EB-5 regional centers; George Ekins, Principal of the American Dream Fund and a member of the Board of Directors of IIUSA; Angel Brunner, President of EB5 Capital; and Darlene Chiu Bryant, Executive Director of ChinaSF, the public-private agency set up to promote investment between the city of San Francisco and China.
---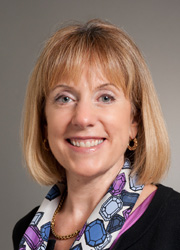 Catherine DeBono Holmes is the chair of JMBM's Investment Capital Law Group, and has practiced law at JMBM for over 30 years. She specializes in EB-5 immigrant investment offerings and hotel and real estate transactions made by Chinese investors in the U.S. Within the Investment Capital Law Group, Cathy focuses on business formations for entrepreneurs, private securities offerings, structuring and offering of private investment funds, and business and regulatory matters for investment bankers, investment advisers, securities broker-dealers and real estate/mortgage brokers. Contact Cathy at CHolmes@jmbm.com or 310.201.3553.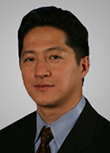 Victor T. Shum is the Chief Executive Officer of the Advantage America EB-5 Group, Advantage America California Regional Center, LLC and Advantage America New York Regional Center, LLC. He was previously a corporate and securities partner at the law firm of Jeffer Mangels Butler & Mitchell LLP. Victor has significant experience advising clients on cross-border transactions, including representing investors and companies in inbound and outbound technology and real estate transactions with China, and representing high-net worth individuals, real estate developers and USCIS regional centers with the EB-5 immigrant investor program, a topic in which he is a frequent publisher and speaker.