EB-5 Alert: U.S. House of Representatives Approves Three-Year Extension of EB-5 Regional Center Program and Sends to President for Signature
EB-5 Program Regional Centers Have Been Re-authorized until 2015. EB-5 Regional Centers play an important role in raising EB-5 financing for new business development, and there has been some concern among investors and project developers that the federal regulations authorizing EB-5 regional centers were set to expire on September 30, 2012. We have been expecting that this portion of the EB-5 program would be reauthorized for some time, but we are now able to announce that an important step in the reauthorization has now been accomplished. Yesterday, the U.S. House of Representatives passed S. 3245 (412-3) – which includes a three year re-authorization of the EB-5 Regional Center Program through September 2015. The U.S. Senate previously approved the reauthorization on August 2, and the bill will now be submitted to President Obama for signature.
EB-5 Regional Centers are an important part of the EB-5 financing program. As our readers know, over 90% of all EB-5 visas are issued in connection with projects sponsored by regional centers, and there are several reasons for that. First, offerings sponsored through regional centers are permitted to count indirect, as well as direct, jobs for the purpose of determining how much EB-5 financing can be raised for a project. The basic requirement for an EB-5 financing is that, for every investor who invests $1,000,000 or $500,000 if the project is located in a targeted employment area (TEA), there must be 10 new permanent, full-time jobs created. In a direct EB-5 offering that is not sponsored by a regional center, the only jobs that can be counted are the direct permanent jobs created when a project is complete and in operation. So, for example, a hotel with 100 employees located in a TEA could only raise a maximum of $5 million, using the ratio of 10 jobs per $500,000. However, if the hotel developer can count not only the direct jobs, but indirect jobs created from the construction of the hotel, and operations of the hotel, there will be a much larger number of jobs available to be counted, which has the effect of multiplying the amount of financing that can be raised in an EB-5 financing by several times the number of direct jobs.
Experienced EB-5 regional centers also provide a valuable source of experience and credibility in the market for investors. Persons who invest in an EB-5 offering generally live outside of the U.S., and do not have knowledge or prior experience in the U.S. markets. A reputable EB-5 regional center with a track record of successful projects (approved I-526 and I-829 petitions and repayment of investors capital)will provide a valuable source of credibility in marketing projects overseas. This is particularly important in China, since approximately 70% of all EB-5 visas have been issued to investors from China for the past two years.
Experienced regional centers have established marketing networks that can help sell large EB-5 offerings. As we tell our clients, once we know that a project will meet the eligibility criteria for an EB-5 offering, the most important issue is whether the offering can be successfully marketed and sold overseas. This requires personal relationships with brokers in the areas where a project is being marketed. Experienced regional centers have established these networks, and are able to use these relationships for each new project that they bring to market. Therefore, experienced regional centers can offer developers more assurance that they can complete an EB-5 offering.
The reauthorization of EB-5 regional centers will have a positive effect on new project financing and new job creation in the U.S. We have been reporting for some time that the EB-5 financing program is an important way of raising financing for new hotel development, primarily because traditional financing has not been available since the end of 2008. Over the last year in particular, the number of hotel projects using EB-5 financing has increased substantially, and it has now gained acceptance in the mainstream of the hospitality industry, including with major hotel developers and hotel brands. (See our posting from September 9, which includes the New York Times Article "Visas – for – Dollars Program a Boon for Hotel Developers".) We have participated in a number of EB-5 offerings that have raised hundreds of millions of dollars in financing for hotel development, and we are continuing to see strong demand for EB-5 financing, both on the developer and investor side.
Thank you to the IIUSA and its member for their efforts in reauthorizing this valuable program. The Association to Invest In the USA (IIUSA), which is the organization of EB-5 Regional Centers, played an important role in educating Congress about the benefits of the EB-5 program and getting the reauthorization passed. The members of this organization are the most experienced and professional group of regional centers in the U.S. today, and it is largely due to their efforts that the EB-5 program has become such an important financing source for U.S. businesses today. We applaud the efforts of all of the members of IIUSA in obtaining the reauthorization of the EB-5 regional center program, and in making the EB-5 program a success.
---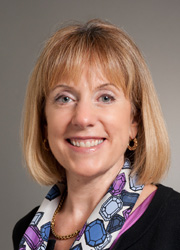 Catherine DeBono Holmes is the chair of JMBM's Investment Capital Law Group, and has practiced law at JMBM for over 30 years. She specializes in EB-5 immigrant investment offerings and hotel and real estate transactions made by Chinese investors in the U.S. Within the Investment Capital Law Group, Cathy focuses on business formations for entrepreneurs, private securities offerings, structuring and offering of private investment funds, and business and regulatory matters for investment bankers, investment advisers, securities broker-dealers and real estate/mortgage brokers. Contact Cathy at CHolmes@jmbm.com or 310.201.3553.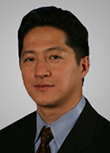 Victor T. Shum is the Chief Executive Officer of the Advantage America EB-5 Group, Advantage America California Regional Center, LLC and Advantage America New York Regional Center, LLC. He was previously a corporate and securities partner at the law firm of Jeffer Mangels Butler & Mitchell LLP. Victor has significant experience advising clients on cross-border transactions, including representing investors and companies in inbound and outbound technology and real estate transactions with China, and representing high-net worth individuals, real estate developers and USCIS regional centers with the EB-5 immigrant investor program, a topic in which he is a frequent publisher and speaker.