What is Happening Now in the Market for EB-5 Financing for Hotel, Multi-Family and Mixed Use Real Estate Developments
Competition for EB-5 Financing is Strong.
Demand for EB-5 financing among U.S. real estate developers is at record high levels, and demand for high quality EB-5 investments in China remains strong. Marketing agents in China and elsewhere are looking for the "best" EB-5 projects, meaning those that will be viewed by potential investors as the ones with the best chance for approval by USCIS and the best chance for the investors to receive a return of their investment after the investors receive their permanent green cards, in about five years from the date of their investment. At the same time, U.S. real estate developers are looking for the "best" marketing agents in China, meaning those who have a good track record of selling other EB-5 Projects, are direct and honest in communicating with the developer, and charge competitive fees for their services.
Most U.S. real estate developers have heard a great deal about EB-5 financing over the past five years. Those who are new to the market have a number of questions on how the EB-5 financing market works, how to structure a successful EB-5 offering, and how to find the right marketing agents to sell their EB-5 offering. Those developers who have some experience with EB-5 financing want to know what is selling in the EB-5 market now in China and how they can find good marketing agents in China to sell their EB-5 investment offerings. Here are some of the answers we provide to these questions:
What are the basic requirements for projects to obtain EB-5 Financing?
For those new to the EB-5 financing market, here is a thumbnail description: The EB-5 investor visa program allows non-U.S. persons to invest at least $500,000 or $1,000,000 in a business that is expected to create at least 10 new permanent jobs per investor, and to obtain a conditional visa upon review and approval by the United States Citizenship and Immigration Service ("USCIS"). EB-5 investments can be pooled to raise any amount of funds necessary to finance a project, provided that enough new jobs can be created to support the amount of financing being raised. Because the requirement is that new jobs be created, it is almost always the case that EB-5 financing is used for the development of new businesses, such as building new hotels or multi-family projects or major renovations of old buildings. EB-5 financing cannot generally be used to buy existing businesses, because the existing jobs cannot be counted toward the new job requirement. Due to USCIS policies, jobs of employees of tenants that lease space in a building cannot usually be counted toward the job creation requirement, which means that development of office and retail projects are generally not a good fit for EB-5 financing, other than in large projects seeking to raise a small percentage of EB-5 financing.
To learn more about the basics of EB-5 financing, see our prior postings on EB-5 financing at www.investmentlawblog.com.
Is there a database of EB-5 Projects that show what projects have raised how much money?
No, there is no database of EB-5 projects of any kind made available by the USCIS or any other person that includes information about how much EB-5 financing was sought or raised. This information is generally considered confidential, though there are some EB-5 regional center operators who provide a list of their prior projects on their websites. It is up to the developer to seek out parties who have been active in the EB-5 market for several years and who have learned through personal experience what projects have been successfully sold in China.
What are the key ingredients of a successful EB-5 Offering?
Here is our list of the most important features of a successful EB-5 project:
Real Estate Investments – the best selling EB-5 projects in China today are hotel, multi-family, assisted living and mixed use real estate development projects. Real estate is viewed as a safer form of investment for EB-5 purposes.
Developer with Financial Strength and Track Record – EB-5 investors want to know that they are investing in projects run by strong companies with a history of success in developing similar projects.
Developer Equity Commitment – EB-5 investors want the project developer to have a financial commitment of its own equity invested in the project – 20% equity or more is expected.
Commitments to Fund Entire Project Cost– EB-5 investors want to know that if they invest in the EB-5 portion of the capital stack, the developer has commitments from the other capital providers necessary to complete the project, including the senior lender and equity providers (The USCIS has also made a point of questioning how a developer will obtain the financing to complete a project, so developers need to be ready to respond to that question when it is raised in the visa petition process.)
Job Count Cushion – EB-5 investors want the assurance of having more than enough anticipated jobs created by the project – a cushion of 25% or more is expected.
Government Support for Project – though not required, EB-5 investors favor projects that have government financial subsidies and other incentives, because they believe these are more likely to be approved by USCIS and more likely to be successfully built.
High Quality Presentation and Marketing Materials – EB-5 offerings have to be sold one investment at a time to individual investors, and it is crucial that developers spend the resources to developer presentations and marketing materials that will have strong personal appeal to Chinese investors.
What comes first – finding a regional center or finding good marketing agents?
In the past, doing an EB-5 financing required finding a regional center who had USCIS approval for the geographic area and type of industry that fit the project. That changed in May 2013, when the USCIS announced that it would no longer require that regional centers have pre-approval for each industry category in which they had projects, or for the specific geographic areas in which their projects were located. With this new flexibility, the number of regional centers that could be used for any project were expanded. In addition, as of June 2014, there are 532 approved regional centers around the country. However, many of these regional centers have never actually done any EB-5 financings. There are a small number of regional centers that have been very active for many years in EB-5 financing, and they do have established networks of marketing agents in China elsewhere. One option is to contact one of those very experienced regional centers to determine their interest in sponsoring a developer's project. Another option, which can be equally effective, is to contact one of the several groups of independent EB-5 financing providers with experience and track records of successful EB-5 financings, to discuss the marketability of the developer's project and the financial terms that would be offered to the developer. These EB-5 financing providers will, as part of their services, locate and retain a qualified regional center to participate in the EB-5 Offering. The most important quality for a developer to look for is an EB-5 financing provider with a strong track record of EB- financing and a good network of agents in China.
How does a developer find good marketing agents in China?
There are no readily available databases of marketing agents showing which of them have conducted successful EB-5 offerings or the amount of financing they have raised. This information is considered confidential, and is not readily disclosed. There are currently about 800 licensed emigration agents in China, and several regional associations of emigration agents. In addition, there are several intermediary agencies who work with U.S. developers to engage smaller agents as part of each EB-5 offering. A developer new to the EB-5 process would be well advised to work with someone who has been involved in the EB-5 financing process for several years and can personally verify the quality and experience of the Chinese agents who will be engaged to conduct the developer's EB-5 offering.
Will a senior lender accept EB-5 financing as a mezzanine loan or preferred equity?
Senior construction lenders are becoming more comfortable with EB-5 as mezzanine financing. The primary issue now being faced by many developers is that many senior lenders don't want an EB-5 lender to take a second mortgage on property in which the senior lender has a first mortgage. This often means that the EB-5 loan will not be secured by real estate, and that will reduce its marketability. Those developers who cannot offer real estate security need to find other means of assuring investors that there will be a source of repayment of the EB-5 investment after they obtain their permanent residence status in about five years after their initial investment.
How does a developer explore the possibility of an EB-5 financing?
The best way to start is with a phone call to someone knowledgeable and experienced in the EB-5 financing business. A finance lawyer with experience in EB-5 financing is a good choice, because the lawyer will have had experience with many different EB-5 offerings, regional centers and marketing agents, and can advise you on what to do, what not to do, who to trust and who to avoid. This is the kind of service that JMBM's Investment Capital Law Group offers to its clients. If you have a project that you think has the key ingredients for a successful EB-5 offering, we invite you to call us for a further discussion.
---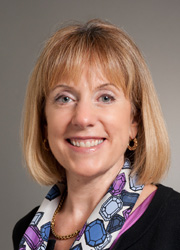 Catherine DeBono Holmes is the chair of JMBM's Investment Capital Law Group, and has practiced law at JMBM for over 30 years. She specializes in EB-5 immigrant investment offerings and hotel and real estate transactions made by Chinese investors in the U.S. Within the Investment Capital Law Group, Cathy focuses on business formations for entrepreneurs, private securities offerings, structuring and offering of private investment funds, and business and regulatory matters for investment bankers, investment advisers, securities broker-dealers and real estate/mortgage brokers. Contact Cathy at CHolmes@jmbm.com or 310.201.3553.