AILA EB-5 Investors Summit: Representing EB-5 Investors & Regional Centers
Catherine DeBono Holmes, Chair of JMBM's Investment Capital Law Group, will be speaking at the 2015 AILA EB-5 Investors Summit, at the Venetian Resort Hotel Casino in Las Vegas, which takes place August 27-28, 2015.
The conference is focused on "Representing EB-5 Investors & Regional Centers". Cathy will participate on the panel "Business Considerations for Your Client in Regional Centers: Understanding the Capital Transaction" which will address:
Understanding the Deal Structure—The Regional Center, New Commercial Enterprise, and Job Creating Entity
Understanding the Capital Stack and Different Sources of Capital
Identifying and Managing Investment and Immigration Risk Factors
Questions answered by panelists include:
How exactly is the new commercial enterprise investing in the job creating entity? As an equity or preferred equity investor? As a lender making a loan? If so, what kind of loan— first deed of trust, second lien, or mezzanine?
When are EB-5 funds made fully available to the JCE and how?
What is the relationship of EB-5 funds to all other capital in the JCE and why does it matter?
What loan provisions will most influence NCE investment risk and immigration compliance?
Additional faculty for this panel include: David M. Morris (DL), AILA EB-5 Investors Liaison Committee Chair, Washington, DC; Danielle A. Katzir, Real Estate Attorney, Los Angeles; M. Jay Yurow, Business & Real Estate Attorney, Washington, DC.
Click here for the full conference program and registration information
About the EB-5 Investors Summit
This EB-5 Investors Summit is for both entry-level and experienced EB-5 lawyers and others in the EB-5 industry. It covers cutting edge issues with in-depth panels that provide an opportunity to learn from all the critical parts of an EB-5 team, including securities lawyers, business plan writers, economists, developers, migration agents, and regional centers, in a framework that provides practical information for attorneys representing both individual investors and regional centers. The program emphasizes compliance, due diligence, enforcement issues, and ethical considerations so lawyers understand what is permissible and what is not in the complex EB-5 investor world. The aim of this conference is to demystify EB-5 and present the practical nuts and bolts aimed at teaching lawyers how to assist with both direct and regional center cases. Speakers will be available during networking breaks to answer attendee questions on a one-on-one basis, so reach out to speakers and ask them your questions.
---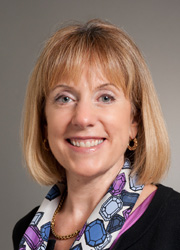 Catherine DeBono Holmes is the chair of JMBM's Investment Capital Law Group, and has practiced law at JMBM for over 30 years. She specializes in EB-5 immigrant investment offerings and hotel and real estate transactions made by Chinese investors in the U.S. Within the Investment Capital Law Group, Cathy focuses on business formations for entrepreneurs, private securities offerings, structuring and offering of private investment funds, and business and regulatory matters for investment bankers, investment advisers, securities broker-dealers and real estate/mortgage brokers. Contact Cathy at CHolmes@jmbm.com or 310.201.3553.