Catherine DeBono Holmes Will Participate as a Panelist at the 2015 IIUSA EB-5 Regional Economic Development Advocacy Conference
OS ANGELES – Catherine De Bono Holmes, Chair of the Investment Capital Law Group at Jeffer Mangels Butler & Mitchell LLP and publisher of the Investment Law Blog, will participate on a panel at the IIUSA 8th annual EB-5 Regional Economic Development Advocacy Conference in Washington D.C. on April 14th.  The topic of her panel is "EB-5 & Securities Law: Compliance in Today's Market" and her co-panelists include Michael Homeier of Homeier & Law P.C., Ozzie Torres of Torres Law P.A. and Lili Wang of New City Advisors.
"I am honored to be speaking at this conference, which draws international investment and economic development professionals from around the world," said Holmes. "The EB-5 program has made a contribution to the economic development of the U.S. by creating jobs and providing needed capital for developers and business owners. This conference provides an important platform to discuss the myriad issues that make the EB-5 program a success."
"Guest of Honor" speakers at the conference include Michael Chertnoff, former Secretary of Homeland Security; C. Joshua Felker, Assistant Director, Enforcement Division of the SEC;  Congressman Darryll Issa (R-CA); Senator Ron Johnson (R-WI); Congresswoman Zoe Lofgren (D-CA); Maria Odman, Ombudsmen, Citizen and Immigration Services; Charles Oppenheim, Chief, Visa Controls Office, U.S. Department of State; Peggy Philbin, Deputy Executive Director, U.S. Department of Commerce; James Wrona, VP and Associate General Counsel of FINRA.
_____________

About the IIUSA Conference
The IIUSA 8th annual EB-5 Regional Economic Development Advocacy Conference, sponsored by Invest in the USA takes place from April 12-14 at the Hyatt Regency Hotel in Washington, D.C.  Click here for more information.
_____________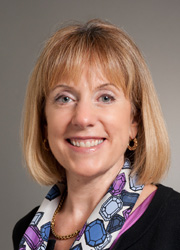 Catherine DeBono Holmes is the chair of JMBM's Investment Capital Law Group, and has practiced law at JMBM for over 30 years. She specializes in EB-5 immigrant investment offerings and hotel and real estate transactions made by Chinese investors in the U.S. Within the Investment Capital Law Group, Cathy focuses on business formations for entrepreneurs, private securities offerings, structuring and offering of private investment funds, and business and regulatory matters for investment bankers, investment advisers, securities broker-dealers and real estate/mortgage brokers. Contact Cathy at CHolmes@jmbm.com or 310.201.3553.