The Basic Rules of Website Advertising for EB-5 Securities Offerings
The Basic Rules of Website Advertising for EB-5 Securities Offerings
By Catherine DeBono Holmes, Esq. and Victor T. Shum, Esq.
EB-5 securities issuers, sponsors and others who market EB-5 securities often want to use websites to provide information to potential investors regarding their past and current EB-5 projects.  When using these websites, it is important to understand the U.S. securities laws that apply to internet marketing of securities within and outside the U.S.  The purpose of this article is to provide a brief explanation of these securities laws and guidelines to consider when using websites to identify or market EB-5 securities offerings.
Using websites to advertise EB-5 offerings is considered a form of "general solicitation" under U.S. securities laws, unless guidelines to restrict access to non-U.S. persons are followed.  Since 1995, the Securities and Exchange Commission ("SEC") has held the position that posting offering materials on a website in a way that can be accessed by any viewer is a general advertisement or general solicitation, unless some restrictive access measures are implemented to allow access only to permitted persons.  In 1998, the SEC issued an interpretation on the use of internet websites to offer or advertise securities outside the U.S., providing guidance on specific measures that can be taken to retain the Regulation S exemption for offerings made to non-U.S. persons outside the U.S., and concurrently retain the right to make an offering under Regulation D to persons located in the U.S. at the time of the offering.  The guidelines provided in this article are derived in part from that SEC release.
If an EB-5 securities issuer intends to accept any U.S. investor, it is necessary to meet the requirements of Regulation D, including the restrictions on use of websites to advertise the offering.  Although EB-5 securities offerings are generally offered to investors outside the United States, it is not unusual that some investors making an EB-5 investment will be located in the United States at the time they receive information about an EB-5 offering, or they receive or sign EB-5 offering documents.  Such investors may be international students attending university in the U.S. or other temporary U.S. visa holders.  All of those types of persons are considered "U.S. Persons" under Regulation S, and issuers are not qualified to rely on the Regulation S exemption with respect to EB-5 securities sold to those U.S. Persons.  For that reason, most EB-5 offerings rely on SEC Regulation S for investors who are outside the U.S. when they are solicited, or they receive or sign offering documents, or on SEC Regulation D for sales to U.S. Persons.  When an issuer of EB-5 securities intends to rely on Regulation D to accept some investors who are "U.S. Persons," the issuer and its agents must take care to assure that all websites used to promote the EB-5 offering – including those of the issuer and those of all of the agents promoting the offering – will meet the requirements of Regulation D.
Regulation D now has two options: use general solicitation with verification of "accredited investor" status for all U.S. Person investors or use no general solicitation for U.S. Person investors.   In July 2013, the SEC implemented aspects of the Jumpstart Our Business Startups Act (JOBS Act) and amended Regulation D under Rule 506(c) to allow the use of general solicitation for investors who are U.S. Persons, if the issuer requires verification of every U.S. Person investor's status as an "accredited investor," by requiring that investors submit copies of their tax returns, bank statements or other recognized means of verification.  However, the SEC also allows issuers to follow the old Regulation D requirements under Rule 506(b), which do not require verification of accredited investor status from U.S. Person investors, as long as no general solicitation is used for the offering. This means that if an EB-5 securities issuer wants to use general solicitation with no restriction, including no restrictions on websites offering the securities, it can do that, as long as it required every U.S. Person investor to provide one of the recognized means of verification of their status as an "accredited investor."
If an EB-5 securities issuer chooses not to require verification of accredited investor status, then restrictions should be placed on the availability of information concerning current EB-5 offerings on websites easily accessible to U.S. Persons.  If the EB-5 securities issuer elects to follow the "no general solicitation" option under Regulation D, then the guidelines suggested by the SEC in its interpretation on the use of websites for offshore offerings should be followed.  In that interpretation, issuers are advised to use precautionary measures that are reasonably designed to ensure that offshore internet offers are not targeted to U.S Persons, including the following measures:

Disclaimers – A website should include a prominent disclaimer making it clear that any offering of securities is directed only to countries other than the U.S., and is not being offered in the U.S. or to U.S. Persons.  If the EB-5 issuer will accept U.S. Persons who are accredited investors, that statement should also be made in the disclaimer.
Password Protection to Restrict Access to Offering Documents to Non-U.S Persons Only – A website that offers access to offering materials should limit access to those materials to those viewers who first provide their residence information to confirm that they are not U.S. Persons.  If the viewer provides a non-U.S. address and telephone number, the viewer could be provided with a password that allows access to the offering materials.  The SEC has stated that this will be considered reasonable measures on the part of the issuer, even if the viewer misrepresents his or her address or telephone.  (If the viewer later submits a subscription agreement with a U.S. address or telephone number, the issuer would have to reject the subscription because at that time the issuer would know that the investor is a U.S. Person and therefore was not eligible to receive the offering materials on the website.)
Pre-Qualification Procedure for U.S. Persons – Website viewers who indicate a U.S. residence or telephone number should not receive an immediate password to view EB-5 Offering materials.  However, the website could respond with a message to the viewer advising that, if the viewer provides information to show in advance that he or she is an accredited investor, the website provider will advise the prospective investor in the future of available EB-5 offerings.  The viewer would be directed to fill out a questionnaire including information on his or her net worth and annual income, designed to confirm that the viewer is an accredited investor qualified to invest in Regulation D offerings.  The SEC has, in past no-action letters, allowed such a procedure to establish a relationship with a potential U.S. investor after an appropriate waiting period, and stated that such a procedure would not be deemed general solicitation for Regulation purposes.
Same Restrictions for Websites of Offshore Agents – The SEC advises that any third party website that is used to generate interest in an EB-5 securities offering, including a website provided by an offshore agent, is subject to the same restrictions as those that apply to the issuer itself.
Limited Project Only Information for Current EB-5 Offerings – An issuer of EB-5 securities or a regional center may want to inform third parties of what EB-5 projects it is currently working on, without providing offering information for those projects.  Project information should be limited to the location, type of project, developer and other general information regarding the project in which an EB-5 investment will be made.  The website should direct persons who desire to receive more information about that project to provide the residency information and obtain the password to access that information, as previously indicated.
Following these website guidelines is an important step in conducting EB-5 securities offerings in a manner that complies with U.S. securities laws.  In addition, EB-5 issuers, marketing agents and others engaged in EB-5 securities offerings should read and follow the Best Practices for EB-5 Offerings suggested by the IIUSA appearing on its website at IIUSA.org.
Check back with us for future articles regarding the laws that apply to raising investment capital through EB-5 financing and other sources.
---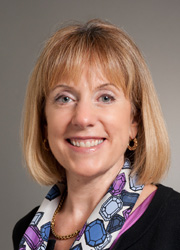 Catherine DeBono Holmes is the chair of JMBM's Investment Capital Law Group, and has practiced law at JMBM for over 30 years. She specializes in EB-5 immigrant investment offerings and hotel and real estate transactions made by Chinese investors in the U.S. Within the Investment Capital Law Group, Cathy focuses on business formations for entrepreneurs, private securities offerings, structuring and offering of private investment funds, and business and regulatory matters for investment bankers, investment advisers, securities broker-dealers and real estate/mortgage brokers. Contact Cathy at CHolmes@jmbm.com or 310.201.3553.
---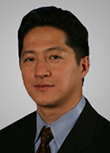 Victor T. Shum is the Chief Executive Officer of the Advantage America EB-5 Group, Advantage America California Regional Center, LLC and Advantage America New York Regional Center, LLC. He was previously a corporate and securities partner at the law firm of Jeffer Mangels Butler & Mitchell LLP. Victor has significant experience advising clients on cross-border transactions, including representing investors and companies in inbound and outbound technology and real estate transactions with China, and representing high-net worth individuals, real estate developers and USCIS regional centers with the EB-5 immigrant investor program, a topic in which he is a frequent publisher and speaker. Contact Victor at +1 415-886-7486 or vshum@aaeb5.com.